Maria's story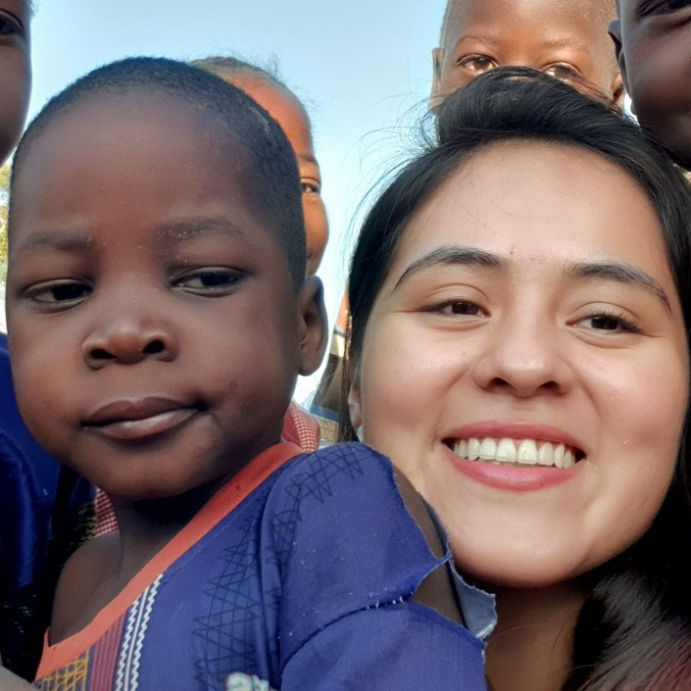 Hello family my name is Maria, and this is ''The Voice of the World''
As you know, 70% of the earth's surface is made up of water, but only 2.5% is drinking water, and most of it is frozen, so only 0.5% is accessible to us. Drinking water is not available in a proportionate way throughout the world. Currently, there are 785 million people who lack access to safe water. Of this, 85 million people are in Nigeria.
The country I visited in 2019. It was a trip that really changed my life. We went exactly to a remote community called Koma Hills that has no conventional water or electricity supply. It took us about two days to get to this place. Everything there was so different from the way we live, the infrastructure, the architecture, the landscapes, everything was different! During that time, I felt very close to nature, and the entire community welcomed us with open arms. I could see so much happiness in the eyes of these people, and without the internet, without electricity, without computers, without telephones, I mean, without rush. They cook in a very different way than we do. Forget yourselves about modern kitchens! Their supermarkets, really, believe me, are also very different. From 6 in the afternoon, when the sun goes down, everything is dark. They use their houses only to sleep and spend most of their time outside doing everything by hand. Here also forget about the washing machines, mixers, or vacuum cleaners that we have at our disposal! Most of the community has access to water in the rivers, but these are contaminated, and others have wells where they access drinking water. When I saw all this, I felt so lucky for things that we think are simple, like turning on the tap and having clean water or taking a hot shower.
I really enjoyed my trip there, but every day was an encounter with reality, the reality that many people in the world live. In this community, infectious diseases spread very quickly and leave thousands of orphans. One day inside the house that we stayed, when they served the food for lunch, I was battling with myself wondering if that plate of food would serve me more or to the group of orphaned children who were outside the house. Every time I gave them a plate of food, the children shared the food without fighting, as you can see in this photo. I remembered when my mother told me to eat because you do not know how children live in Africa. At that moment, I thought of how right my mother was. I, too, met Benjamin, a boy to whom we offered toys that we took to distribute, but that he always rejected because he said that he was happy with his wheel.
Okay, some community data. Koma is made up of 50 villages and has a population of 50,000 people. Half are children, of which only 2% have access to education. The only source of growth is agriculture, but their land has a great desertification problem (this means that the land dries up and does not produce), so generally, a family in luck eats once a day. There are 10 water wells in Koma, which means that only 20% of the population has access to drinking water. The other 80% has access to rivers that are infected with human and animal diseases and waste. This leads to dire consequences, as a person's life expectancy in Koma is approximately 40 years.
We want to change this data by building more water wells in this region. Our goal is 12 wells. In February, we built a well that changed the lives of 7,000 people and united nearby post conflicted communities. You can see in the images the construction of the well and how the community was looking forward to seeing this project carried out. Look at the faces of these children simply with the happiness of having access to clean water.
A person can survive a month without food but only a week without water. Water is life.
Now I ask you to be brave and be part of this great Project. I want to finish with this verse.
'Lift your voice for the voiceless! Defend rights of the disposed!
Raise your voice and do them justice! Defend the poor and needy!'
Proverbs 31:8-9
These people who live so far away have no voice, but you and I can be their voice.
Together we can make a difference.
Thanks for your support.
All funds raised will be passed to the charity irrespective of whether my target is reached, not reached or exceeded.